MEET OUR BOARD OF DIRECTORS
Feel free to take a moment to meet the members of our Board of Directors and learn more about their particular background, skills, and expertise.
Tegan Acree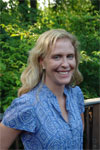 Tegan is the Founder and President of Hiring for Hope. She has 15+ years of experience as a Senior Human Resources, Training, and Staffing Industry executive with experience managing multiple locations and resources nationally.  She has led  consolidation and acquisition efforts, and worked in both turnaround, and start-up environments.  Prior to forming Hiring for Hope, Tegan held several leadership positions which included positions at C.R. Bard and Eastman Kodak (where she was nominated to receive the Human Resources Business Partner of the Year award).  She has extensive experience in the Staffing Industry including positions with Adecco, Randstad, and Aerotek where her location was ranked #1 in the country.  Tegan is also currently the Director of Human Resources and Training at Transcend Services.  Tegan is a respected and active thought leader in the Human Resources and baby loss communities, and has spoken at numerous events and forums. Additionally, Tegan has ten+ years of experience  as a volunteer career transition coach, and is a member of the American Society of Training and Development (ASTD), and Society of Human Resources Professionals (SHRM). 
She has previously volunteered for the Kenyon College Alumni Association and Career Development Center, Children's Institute International, The Special Olympics,  and the Long Beach Rescue Mission.  Tegan is an  NCAA Tennis All-American and two-time National Team Champion. She was recently inducted into the Kenyon College Athletic Hall of Fame and honored as a member of the North Coast Athletic Conference (NCAC) 20th Anniversary Tennis Team.  Tegan received a Bachelor of Arts degree in Political Science from Kenyon College in Gambier, Ohio and also spent a year studying International Economics and  Politics at The University of Oxford (St. Edmunds Hall) in Oxford, England.  She and her husband have lost three children and been through five years of fertility treatments.  She is an aunt to two stillborn nephews and was the birth coach for her sister during one of them.  Tegan and her husband now have two beautiful healthy children, one of them the successful result of an Assisted Reproductive Technology procedure that was made possible by a grant she and her husband received from a pharmaceutical company.  Tegan resides in Atlanta, Georgia.
Michael Acree 

Michael is a Board Member, Vice President, and Treasurer at Hiring for Hope. He is an experienced program, people, and facilities manager with nearly 15 years of successful experience capturing  and executing government funded projects with the largest U.S. defense contractor. He began his career working for a small start-up company, and understands the commitment, vision, versatility, and diligence required to mature an organization into a purposeful, productive, and impactful enterprise. He is currently a member of both the National Management and Lockheed Martin Leadership Associations. Michael has previous experience in the non-profit sector where he served as Vice President for Wings Across the World an organization in cooperation with the Peace Corps that is dedicated to delivering used medical supplies to third-world countries. While there, his responsibilities included negotiating transportation and storage contracts, facilitating an appropriate match of supplies to needs, fundraising through capture of corporate sponsors, and managing and coordinating volunteers. Michael is an experienced public speaker and published author. He holds a  Master's of Science degree in Electrical Engineering from the University of Southern California (USC) and a Bachelor of Science degree in Electrical Engineering from Georgia Tech. Michael resides with his wife and two children in Atlanta, Georgia.
Mark Stelzner 
Mark is a Hiring for Hope Board Member. Mark is the founder and principal of Inflexion Advisors, bringing over sixteen years of experience in the implementation of internal and external HR transformational initiatives for public and private sector clientele worldwide. Over his career, Mark has created over $3 billion worth of measurable value to his clients and employers.
Mark is a respected and active thought leader in the HR community, having spoken at well over 100 industry conferences, events, user groups, forums and professional organizations. A highly sought after voice in the industry, Mark has also been featured by the Wall Street Journal, the New York Times, Forbes, CNN and NPR. Mark serves as the primary author of the popular "Inflexion Point" blog and has been recognized by numerous bodies as a leading industry influencer.
Prior to Inflexion, Mark co-founded and served as Executive Vice President of Market and Business Development for EquaTerra Public Sector, a leading sourcing advisory and consulting firm. Previously, Mark was Senior Director of Global Alliances and Channel Management for Convergys Employee Care. Mark's prior experience includes Business Development Director positions at Workscape and Workstream (formerly Kadiri), as well as advising to organizations such as Fannie Mae, WebMD and Biogen Idec. Mark also co-founded a successful workforce effectiveness firm whose platform was applied to Department of Energy labs, Federal contractors and strategic Department of Defense assets.
Mark was also founder and chairman of JobAngels, a grassroots non-profit entity that has been dedicated to helping people get back to work one person at a time. JobAngels has been featured on hundreds of television stations such as CNN, has appeared in dozens of publications such as the Wall Street Journal, and has been profiled on over 1,000 blogs, podcasts, and online communities.
Mark is a graduate of the University of Texas at Austin. In his spare time, Mark is an avid runner, amateur rock climber, improv student and part-time voice actor. He resides in San Francisco and may be reached at mark.stelzner@inflexionadvisors.com.
Rodney Mullins
Rodney D. Mullins is a Board Member and our Chief of Strategic Revenue Development.He is a successful business leader that has managed both national and international market development and awareness campaigns in both the non-profit and corporate sectors. His most significant projects have been in the areas of customer and market development initiatives which have cultivated thousands of new customers and impressions. He has also trained, mentored, and hired dozens of executives in both the corporate and philanthropic sector and consulted with business professionals in the areas of strategic revenue development, career planning, and customized marketing presentations.
Mr. Mullins's previous initiatives have been effective because of his strong interest and expertise in the areas of revenue creation, grassroots marketing and business development, and are reflected in his successful national campaigns to eliminate lung disease, childhood cancer, and joblessness among disadvantaged populations. His professional experience includes executive leadership positions with Goodwill Industries International, Nabisco, National Childhood Cancer Foundation, American Lung Association, University of Minnesota Children's Cancer Research Fund, the USDA's Healthy Living and Education Ride for Life Campaign, the Better Breathing Initiative for the the Youth Education Initiative, and the Human Rights Campaign.
In recognition of his commitment to expanding access to the healthcare for all Americans, Mr. Mullins was recently selected by the White House to serve on a special committee (Pulmonary Allergy Drug Advisory Committee) of the Food and Drug Administration for a 4-year term. He has also been featured in U.S. News and World Report, and was the Media Coordinator for Presidential Debates. Rodney is a Member of the American Marketing Association, a Communications Instructor, and also has professional affiliations with the following:
United Way Board Development Program
Lead Spokesperson for Project 'Real Meaning'
Founder "Deacons Against Drugs"
Mullins Media Network
Rodney received a Bachelor's of Arts degree in Communications from Wake Forest University and also attended the United States Military Academy in West Point, New York where he studied Brand Management, Communications, and Finance. Rodney is currently writing articles and reviews in preparation for a new book project, and resides in Duluth, Georgia.
John Erk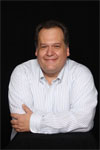 John is a Board Member and Director of Operations at Hiring for Hope.  He is a certified DDI (Development Dimension International) Trainer  with nearly 35 years of experience in  leadership roles in  Operations, Quality Assurance, Training, and people management.   John began his career with Eastman Kodak in 1977.  Over his 28-year career there, he held positions of increasing responsibility including Quality Assurance Supervisor, Production Supervisor, Quality Assurance Manager, and Senior Production Manager.  John was recognized by senior management at Kodak for his leadership and expertise in helping to turn around facilities in Lubbock, Texas, Los Angeles, California, Denver, Colorado and Atlanta, Georgia.  With the decline of the photofinishing business, John joined C.R. Bard in 2005 as a Senior Distribution Supervisor.  His extensive skills and experience in managing people and processes led to a promotion as their Global Operations Manager.  John was recognized as both a Kodak Gold Quality and Manager of the Year awards recipient.  John has been a volunteer for the MDA Telethon, Humane Society, and played a large role in the local sandbagging efforts during the flooding of the Mississippi river in St. Louis.   Additionally, his work every year in the community as a volunteer Easter Bunny, Spring Chicken, Christmas Elf, and Santa Claus have warmed the hearts of  hundreds of children through the years.  John is a member of The American Society for Quality (ASQ) and The Association for Operations Management (APICS).  John received a Bachelor of Science degree in Biology from St. Louis University.  John currently resides in Atlanta, Georgia. 
Donna DonFrancesco 
Donna is a Board Member and Director of Training and Education at Hiring for Hope. She is Myers Briggs Certified, a member of the Society of Human Resources Management (SHRM), and has over 22 years of experience in business, human resources, career planning, and training. She is a Senior Human Resources Executive with a proven track record of leading Human Resources and Recruiting functions for fast growing businesses. She has extensive experience in mergers and acquisitions, start-ups, and guiding senior Executives through complex situations. She has previously served as the Senior Human Resources Executive at both Precyse Solutions and Colony and Morrison Homes, and held senior management roles at Per-Se and Macy's. Donna was also the Director of Career Planning for the New England Institute of Technology. She has previously worked for and volunteered as a Program Director for the March of Dimes where she handled fundraising and public health education. She also currently volunteers as a Company Liaison for Atlanta Urban Ministries and Must Ministries where she has had fundraising and donation  responsibilities, and prepares and serves meals to the homeless. Donna was educated at the University of Rhode Island where she received her Master's Degree in Public Administration as well as a Bachelor of Science Degree in Human Science and Services.
Stuart Newsome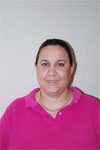 Stuart is a Board member and Director of Legal Affairs at Hiring for Hope.  She is currently the General Counsel at PC Operating LLC, an independent oil and gas exploration and production company in Dallas, Texas.  In this role she provides legal advice to the company on a variety of issues including but not limited to oil and gas, securities regulations, and employment issues.  Prior to 2009, Stuart also served in the role of Assistant and General Counsel at Dorado Exploration Inc. and was an Associate Attorney at  Biggers, Beasley, Earle & Hightower, P.C. where she specialized in commercial litigation, bankruptcy, creditor's rights, and real estate.  Stuart is a volunteer for the Kenyon College Alumni Association and an active  member of the Junior League of Dallas where she has spent time volunteering  at  Our Children's House at Baylor University.  Stuart has a Bachelors Degree in History from Kenyon College and spent a year studying abroad  at the Universidad Autónoma de Guadalajara in Guadalajara, Mexico where she studied Spanish.  She also has a Juris Doctor Degree from Southern Methodist University (SMU) School of Law in Dallas, Texas.  Stuart currently resides in Dallas, Texas. 
Jo Lynn Feinstein

Jo Lynn is a Board Member, Chief Editor, and Director of our Business Partnerships for Hope Program at Hiring for Hope. She has been actively engaged in individual and organizational performance improvement for nearly 20 years, including successful contributions to public and private organizations from startups to Fortune 500 companies. Most recently she was with Fiserv, where she led the staff and client learning function for XP Systems, a software development company that designs advanced information management solutions for mid-to-large sized credit unions. Fiserv has clients in 48 states and Guam. Jo Lynn was a founding partner of an information services firm in Westlake Village, California that ended 17 years of service in 2009, and she managed a franchise of a national staffing firm. In addition to her corporate experience, Jo Lynn has held senior positions in extended learning at the University of California, Santa Barbara; California Lutheran University; and California State University, Northridge. Jo Lynn is DISC certified and was one of the first to earn the Certified Professional in Learning and Performance (CPLP) designation from the American Society for Training and Development. She is a seasoned presenter who has been an invited speaker at conferences and workshops in her field. She was recognized as Educator of the Year for 2000 by the Ventura County Economic Development Association and is an active member of several professional associations, including the American Society for Training and Development (ASTD), the Human Resources Strategy Forum, the International Society for Performance Improvement (ISPI), and OD-LA. She has volunteered with the Opportunity Professional Employment Network and is a literacy tutor in the Conejo Valley. Jo Lynn holds an MBA from Pepperdine University and went on to earn her doctorate in Organizational Leadership from Nova Southeastern University in Fort Lauderdale, Florida. She now lives and works in the greater Los Angeles area.
MEET OUR ADVISORY BOARD
Mark Cummuta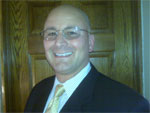 Business Advisory Board member - Technology. Mark Cummuta has served as the Chief Information Officer (CIO) and a Board member for JobAngelsTM since March 2009, and is the creator and driving force behind their information technology (IT) strategy.
Mark is an accomplished IT Executive with over twenty-five (25) years of global IT, business and consulting experience in government, corporate enterprise, small-to-medium businesses (SMBs) and several startup organizations, after honorably serving our country in the United States Marine Corps.
As a CIO and Chief Technology Officer (CTO) for over twelve (12) years, Mark has led a number of first-to-market research and development (R&D) technology teams, and is named on several patents and patent applications. He has also led and participated in a dozen mergers and acquisitions (M&As), and successfully developed numerous award-winning teams and divisions with full profit and loss (P&L) authority. Mark speaks and writes on job search strategies, and CIO-related topics such as IT innovation, quality and process improvement using Business Process Management (BPM) and Lean Six Sigma methodologies, data warehousing, program and project management, and more. He has been quoted in The Wall Street Journal, CIO Magazine, Crain's Chicago Business, Aberdeen Research, Job Search Radio and others. He holds a dual MBA from Loyola University of Chicago, and has completed one year of law school for Intellectual Property Protection from DePaul University in Chicago.
Mark is on the Board of Advisors for several organizations, including Come Recommended (assisting college graduates find internships) and St. Louis Innovation Camp (a conference for technology startups and entrepreneurs).
Mark is currently a strategic technology consultant for Serco NA.
Charles Curry
Business Advisory Board member - Communications/Media. Charles Curry is a veteran top market writer, journalist and communications specialist who was recruited out of Hampton University by CBS Inc and mentored by the late broadcasters Walter Cronkite and Max Robinson. Most of his career was spent in New York City where Curry produced reports for "The 10'oclock News" and won numerous awards for public affairs reporting for FOX5 New York. Curry was the first New York City Beat Reporter for "BET News". He anchored the news for Inner City Broadcasting Corporation (ICBC)'s top urban contemporary radio stations WBLS FM/WLIB AM and remained on the air for 16 hours after the September 11th attack on The World Trade Center.
In 1995, Curry established Curry Agency Inc., a public relations firm that specializes in helping start-up and community-based businesses with public relations and web content, as he worked pro bono for Keith Lockhart, CEO of Lockhart & Pettus Advertising and Public Relations, a Fifth Avenue firm. In Atlanta, Curry became Project Manager/Public Affairs Consultant for Metro Atlanta Urban Area Security Initiative (Metro Atlanta UASI), a grant-funded agency of the US Department of Homeland Security. He has written featured articles for Southwest Atlanta & You Magazine, The American Red Cross Metropolitan Atlanta Chapter and served as a media consultant for a prominent Atlanta builder.
Curry is currently Director of Ladies Homes Incorporated, a 501(c)3 that plans to provide transitional housing for at-risk female veterans of the wars in Iraq and Afghanistan and train them in the latest green construction techniques. The married father of three supported his wife Desiree's founding of The Ben Hill (Atlanta) Merchants Association (BHMA) and Ben Hill Community Association (BHCA) by publishing newsletters, organizing rallies and acting as a spokesperson for BHMA.
Deirdre Honner
Business Advisory Board member - Human Resources/Training. Deirdre Honner is the Associate Director of Human Resources for a college in Michigan. She has 20+ years of human resources experience. Her areas of expertise include staffing, compensation, classification, immigration, HR technology and employee relations. Her experience ranges from high tech to education, and from the East coast to the West coast. She has a master's degree and the SPHR (Senior Professional in Human Resources) certification.
When not working, she is a social media junkie, normally has camera in hand, works as part of the Hiring for Hope Volunteers for Hope Team and supports animal rescue.